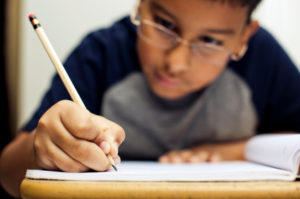 Tutoring
B.U.O.Y. has established a structured, consistent tutoring program that not only allows high school and college students an opportunity to contribute to the advancement of their community by volunteering, but also boosts the academic achievement and potential of students who may not otherwise have access to quality tutoring. To that end, we have established partnerships with schools in Prince William County and surrounding areas and have a network of tutors who can assist students in all grade levels in every academic discipline. Click here for more information on B.U.O.Y.'s tutoring services.
College Preparation/College Tours
In today's ultra-competitive, global economy a college education no longer provides a leg up on the competition. Rather, a college degree is now the baseline for anyone seeking a career in almost any field. Despite that reality however, there are still a tremendous number of young people, particularly under represented communities for whom college is little more than a distant dream. In fact, recent studies consistently show that scarcely half of African American boys in America are even graduating from High School, let alone attending college. The reasons for this reality are many-fold. One of the greatest contributors, in our experience, is the lack of exposure to college opportunities. For the past five years, working in collaboration with local churches, we have taken between 40-50 young people on college tours visiting campuses in Virginia, North Carolina, Georgia, Alabama and Tennessee. We conduct two college tours per year for high school students.
Summer S.T.E.M. Program 
B.U.O.Y. Foundation's Summer S.T.E.M. Program guides seventh and eighth grade students through an immersion into Science, Technology, Engineering and Math (S.T.E.M.). We  expose middle school youth to STEM-related fields, majors and careers before high school to help them tailor their secondary school coursework and extracurricular activities in preparation for post-secondary S.T.E.M. majors, and eventually, STEM careers.
Summer Program Objectives:
• Introduce a rigorous and challenging interdisciplinary S.T.E.M.program
• Provide instruction that interconnects S.T.E.M.-related subjects
• Lead student exploration of S.T.E.M.-related majors and careers
• Increase student awareness of the secondary & post-secondary academic requirements of S.T.E.M.fields and careers
• Expose students to the ways in which S.T.E.M.impacts their communities and the world
Methodology:
On the first day of the program, students learn how S.T.E.M.directly impacts them, and ways S.T.E.M.is used to address issues that impact their community and world. In groups, they identify an issue impacted by S.T.E.M.(i.e. wildlife conservation, pollution, health disparities, global warming, alternative energy) that they are interested in solving.
Each day during the program students are taught a S.T.E.M.curriculum where they learn how to make the connection between theory and practice. Employing a "roving classroom" we take students out of the typical classroom setting and immerse them in real life situations where they learn about S.T.E.M. fields, majors and careers and apply S.T.E.M.knowledge to everyday processes. Our field trips include visits to S.T.E.M.-related venues such as  the Richmond Science Museum and the Museum of Crime and Punishment  to provide opportunities for students to practically apply S.T.E.M. theories and methodologies.
At the conclusion of the program, students have an opportunity to summarize the lessons learned throughout the program by analyzing and proposing a solution to the issue they identified in their groups. Students are expected to employ the scientific method to solve the problem:
• Ask a Question
• Do Background Research
• Construct a Hypothesis
• Test the Hypothesis by Doing an Experiment
• Analyze the Data and Draw a Conclusion
• Communicate the Results
The final project is be a group presentation comprised of a written report and an oral presentation. In addition, each participant is required to submit an individual essay summarizing what they gained from their participation in the program.
Admissions Criteria:
The Summer Academic Program is designed for seventh and eighth grade students who meet the following criteria:
• Must belong to an underrepresented population
• Must have a minimum grade point average of 2.0
Students who meet the above criteria will be asked to begin the two part application process which consists of:
1) A written application. Click here to download the application
2) A personal essay outlining why the student wants to participate and what they hope to achieve in the program.
Applications will be reviewed by the board of directors of B.U.O.Y. Foundation. The students will be selected based on the overall strength of the written application and essay.
Please mail applications  to B.U.O.Y. Foundation: 5501 Merchants View Sq. Suite 115. Haymarket, VA 20169 or send as an email attachment to info@buoyfoundation.org.
Program Cost: $250 per student
For more information contact us.